By Jamie Cox
AIGA Nashville was thrilled to host our friend Nikki Villagomez at Culture + Typography at Studio 615. Villagomez, author of Culture + Typography: How Culture Affects Typography, used photos shared via #NashvilleType on Instagram to create her presentation and compared typography in Nashville to typography in cities like Atlanta, Sioux Falls, and Chicago.
Villagomez's roots in culture + typography started with her involvement in AIGA. She founded the South Carolina chapter of AIGA and was soon connected to chapters from around the country – like Honolulu. She organized a "Culture Exchange" between South Carolina and Honolulu AIGA chapter and was quick to notice that the culture in Honolulu really shaped the visual language. This experience inspired her talks and has led her to be very aware of how culture influences type wherever she travels.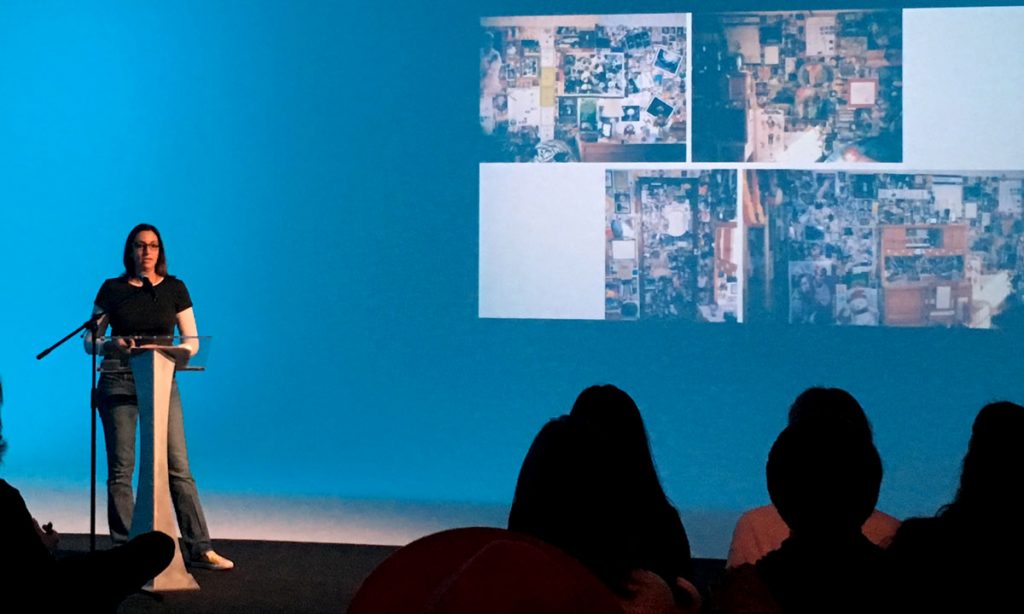 Villagomez was excited to wrap up her 2017 speaking engagements with the AIGA Nashville chapter and shared type ranging from hand-painted signs to neon lights and hotel marquees. She highlighted common threads – like music – that have inspired various murals and signage in the city. She also touched on the importance of documenting the historic type in Nashville as more and more development hits the city.
AIGA Nashville will continue to highlight #NashvilleType on Instagram, so keep taking photos and sharing them with us! To see a portion of the talk, check it out on Facebook Live!