Josh & Bethany Newman
ST8MNT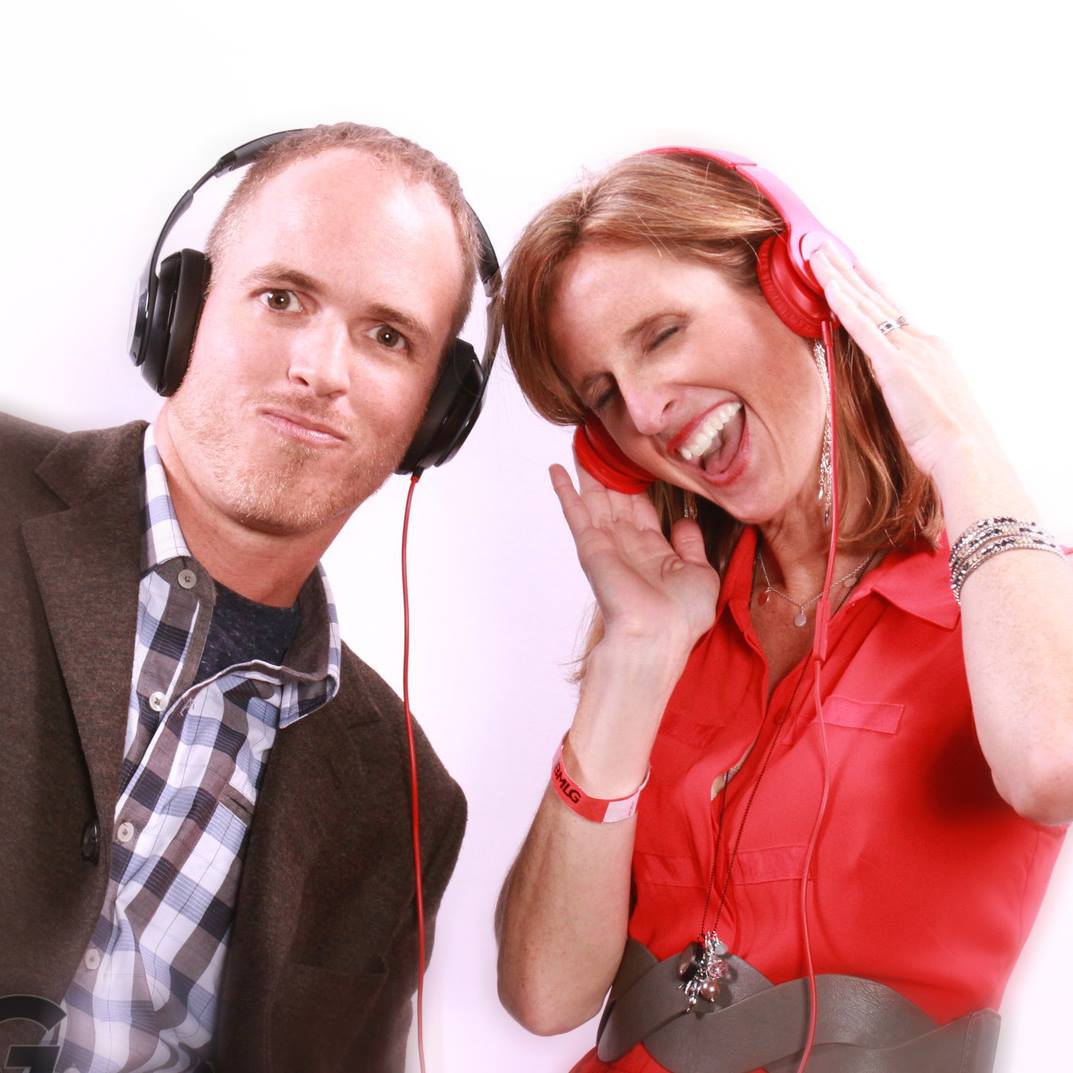 Provided by Bethany Newman
Josh and I met in the design program at the University of Tennessee, having five classes together one semester. There was no escaping one another. During the summer program in New York City, we kind of realized we were going to be together and that eventually, as grown ups, we wanted to have our own design firm. We're grown ups now and each day try to make ST8MNT a perfect design nirvana.
Josh worked part-time for a Nashville graphic design firm while in the Printing & Graphical Arts vo-tech program at Hillsboro High School, so was no stranger to design at an early age. I grew up in Memphis enjoying fine arts and Print Shop Deluxe on my dad's Macintosh Performa. Graphic design seemed like a practical major choice for an art degree. Through the years Josh designed many CD packages for EMI and Forefront, created the WOW branding, as well as creative directed many music videos. He's animated and directed for CMT Networks, National Geographic Networks, TLC, GoDaddy and the Atlanta Braves. Meanwhile, I've held positions at small design firms, an interactive agency, a startup and was director of creative services for the Mercury, MCA and Lost Highway Records imprints under Universal Music Group before founding ST8MNT.
We are opposite in our design strengths and love truly collaborating with each other and our talented creative team to push the work further. We are passionate about building brands, the brand experience, and their campaigns across ever-changing mediums. Every day we strive to build a new kind of creative agency, one that's nimble, future-forward and blurs the lines of what design "is." Notable work includes Taylor Swift 1989, Bread & Company, Bonnaroo, BNA Wine Group Wines and The Union Station Hotel.
Josh leads creative as Executive Creative Director; and I run ST8MNT by leading business development and client relationships. Design thinking solves really big problems and I encourage designers to realize they deserve a seat at the executive table. I am very involved with the international Entrepreneur's Organization, and enjoy the personal growth and energy of entrepreneurship. Josh and I feed our need for inspiration through traveling overseas with our two hilarious and rambunctious children – Ava and Alex.
---
Is there someone in the community that you'd like to see highlighted in next month's newsletter? Email communications@nashville.aiga.org with your nomination and tell us why they should be featured.