Louis LaPrad
Design Director, Anode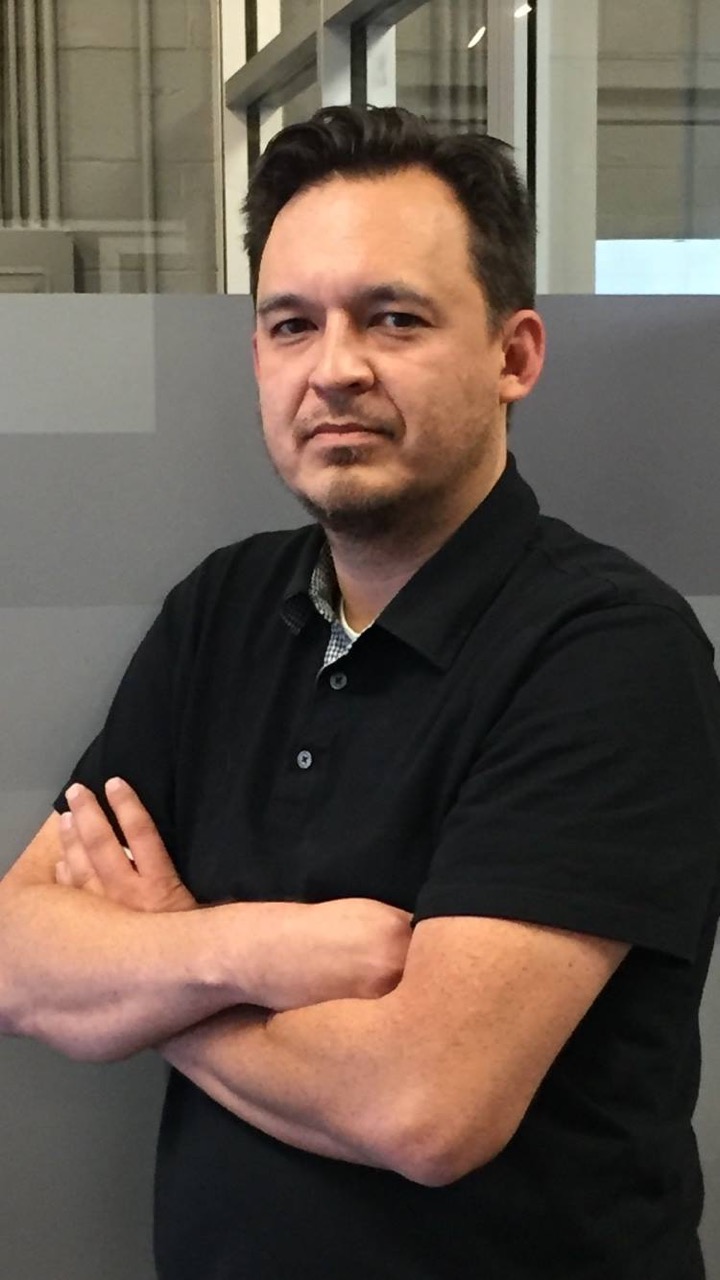 My adolescent years were the visual foundation I wouldn't be aware of until years later. While in middle school in Smyrna, Tennessee in the late 80s, I longed to be a part of the Southern California scene of BMX and car culture. So I lived that life through any media I could get my hands on—mostly zines and magazines. The BMX and skate magazines would open the world to me with experimental compositions, deconstructionist flirtations and overall boldness (as a matter a fact, a little known photographer for one of the magazines would later become the film director, Spike Jonze). Brands like Vision Street Wear and Swatch were tempting me to start emulating and exploring techniques that their designers were using. And this was all before I even knew that "graphic design" was a thing!
Fast forward to college—I attempted (and failed) after one year of Engineering school. With my tail between my legs, I was determined to continue college even if I had no idea what that would entail. So I enrolled at Middle Tennessee State University since it was a stone's throw from my parents house and was extremely affordable with in-state tuition. And you know what? Within the first hour of my first Graphic Design class in the Fine Arts Department, it all made sense. This is where I was supposed to be.
From then on I made a deliberate choice to be open to varied experiences, since the Design industry is so wide and varied in media and industry scope. I started with a summer internship at The Buntin Group, where I gained huge insights on visual discipline from an agency perspective. The next year I did an internship with Jan Ellis and Laurie Kaiser of EllisKaiser—this is where I learned a lot about great photoshoot art direction. My first job out of school was at the Art Studio with Mary Skinner. Being a three-person operation, I was able to get a lot of hands-on experience with concept creation, annual report design and client interfacing—especially for a being fresh out of college.
In 1998, I started working in a temporary capacity as a Graphic Designer for the in-house team at record label group, Word Entertainment. One the the designers was on a leave-of-absence, and I wanted to take the opportunity to build my portfolio with dynamic music-oriented work. The chemistry between the other designers, the work and me was immediate. I was offered a permanent position and worked there as an Art Director. In those years I worked on photoshoots for new and established artists, music packaging, music promotion and advertising. In 2002, after a company reorg and a sell-off, most of the Creative Department was phased out, and I found a new beginning as a freelance Art Director, which I continued for a few years.
In the meantime, I could sense that the music industry was going through a period of anxiety, negatively affecting rates and scopes of work, such as licensing. It was time to move on, and possibilities in the health care industry were compelling. For the next nine years I worked as an Art Director for Vanderbilt University Medical Center. I designed annual reports, a slew of on-site print collateral, templated media for ground-level use and advertising. One of the biggest parts of my role was overseeing the brand usage of VUMC's identity. I was the "sheriff" of the logo—which was an extremely frustrating/rewarding experience.
In addition to my full time gig, I was an adjunct professor at Watkins College of Art & Design for a few semesters, teaching evening classes.
Currently I am the Design Director at Anode and have been with this team for three years. We are a small design firm that specializes in telling stories through interactive media for museums, schools, libraries and corporate spaces. One past project that I'm really proud of was for The Country Music Hall of Fame and Museum. We designed several game-like apps in separate kiosk areas. Each app game-ifies a particular aspect of Country Music pop culture. My favorite app is one that I worked on called The Look. In it the user takes a selfie, and that selfie is then integrated into one of three compositions the user has a hand in creating: an album cover, an on-stage photo or a bronze plaque. Being on-site watching hundreds of people stream in and enjoying the exhibits is a humbling reward.
Having served on the AIGA Nashville board several years ago, I value the opportunities AIGA affords creatives at the local level to interact within its own design community and network with like-minded professionals. With AIGA, you can choose to attend and network at local events, volunteer to help run events, or even serve on the board to help create and shape events that our local chapter offers. A few years ago, I was given the esteemed opportunity to be a judge at the former AIGA CASE awards, and it was a really unique experience. I was able to get a bird's-eye view on the local Nashville design scene and ascertain what trends were emerging and what trends were starting to feel formulaic. Additionally, while I currently attend as many student portfolio reviews as I can, I have really enjoyed mentoring in the AIGA DISH conference student portfolio reviews and lunches.
Finally, let me just say that I have always loved living and working in Nashville. Since day one. I actually did make it out to L.A. and then NYC to briefly check out their scenes. But I came back to Nashville for its perfect combination of professional opportunities and enjoyable all-around lifestyle. Love it!