---
April was a big month for us, and Nashville!
We hosted our two-part "Show and tell" student-centered events.
---
On Wednesday, April 24th, we hosted our Spring Student Portfolio Review. Over 40 students met with regional professionals to discuss their work, ask questions about the industry, and gain critical feedback to improve their work. After the review, students had the opportunity to have a brief q/a with professionals. Universities who participated were: Lipscomb University, Tennessee State University, Harding University, Union University, Murray State University, and Western Kentucky University. We'd like to extend a special thanks to all of our professionals who served as reviewers as well as the faculty who brought students. Shout out to Campaign Monitor/Emma Bistro for providing an awesome space!
I'm so glad I came to this event! Special thanks to AIGA for offering this, it was an excellent opportunity to get feedback on my work.

– Western Kentucky University Senior, Craig Ostertag
On April 25th, in the trendy, industrial space at Studio 615, Ellen Lupton treated the Nashville design community with a glimpse inside her world. Early in the talk, Lupton shared with the audience her thoughts on what 'storytelling' means. One of her slides described it this way: "Storytelling makes a path through space and time." She went on to share how 'sensory design' can be used to make design more accessible for those with and without vision impairments, sharing examples from a recent show at the Cooper Hewitt, titled: "The Senses: Design Beyond Vision." In her words, "Sensory design is inclusive. Sensory design enhances health and wellbeing. Sensory design is physical. Sensory design activates language and memory. Sensory design is experiential."
---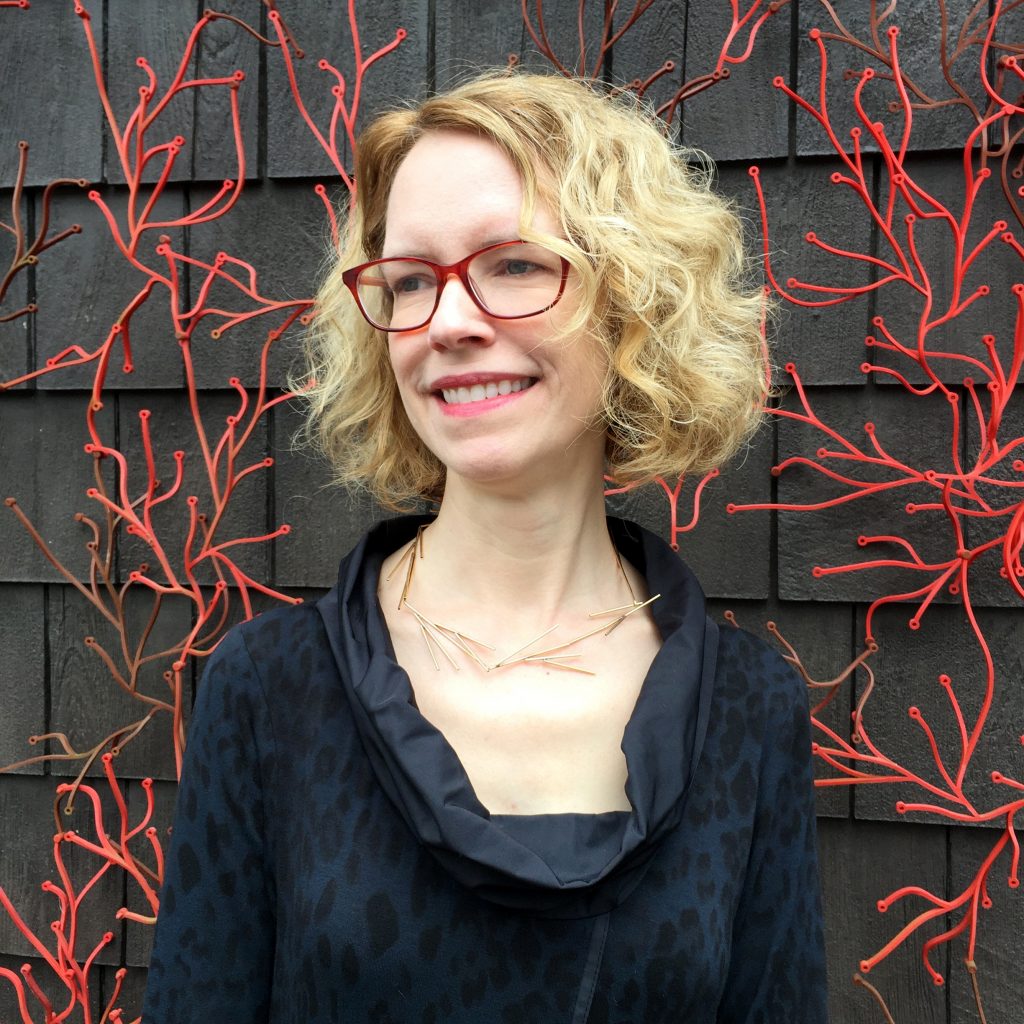 ---
The majority of Lupton's talk though was focused on the ideas and research that went into her upcoming book, Extra Bold A Feminist Inclusive Subversive Non-Binary Field Guide for Graphic Design. Confronting the accusation of being a feminist (something she hadn't previously thought of herself as being), Lupton decided to embrace the title and discuss the intersections of being a woman and a designer. Under the "Self Help" section of the book, Lupton describes "The Confidence Gap," "Uptalk," "Amplification," "Active Voice," and "Imposter Syndrome." Delivered with wit, intelligence, and a wonderful down-to-earth manner, Lupton found a way to address design within social constructs and lay the groundwork for another award-winning book when it's released in 2020.